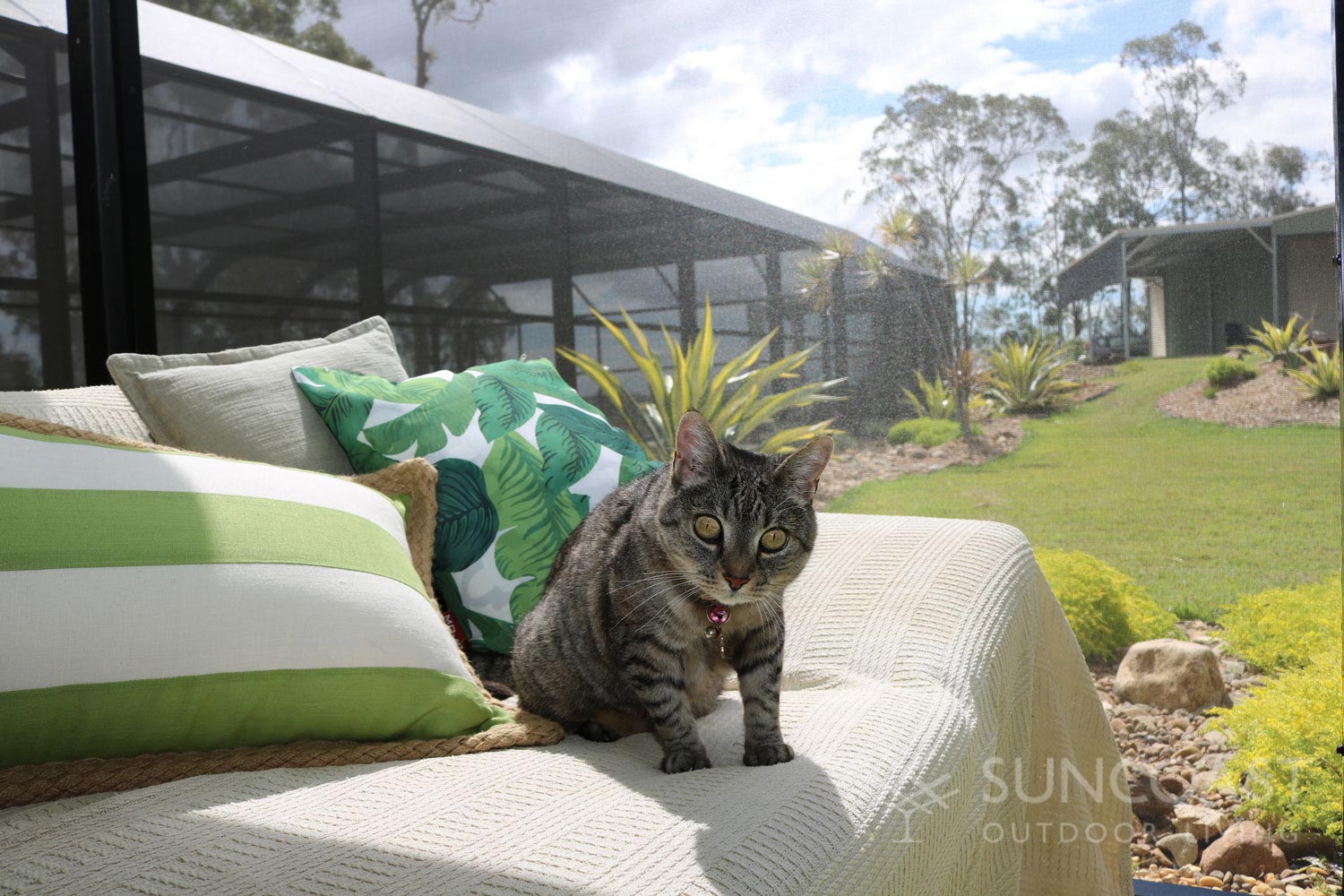 With spring finally here the sun has begun to shine, the weather is getting warmer and the days are becoming longer. Unfortunately, with spring and summer also comes a few negatives: the bugs begin to come out, the snakes begin to slither, and the cane toads start to sing!
At Suncoast Outdoor Living, we are here to help you enjoy this season without being bothered by any creatures or pests.
Watch out, it's snake season
As we are heading into the warmer months snakes are starting to be noticed out and about, and during breeding season they can become a little more aggressive than usual.
Sightings of Eastern Brown snakes have been reported – one of the deadliest snakes in Australia. Eastern Brown snakes prefer dry open spaces and are mostly active during the day. They can be found under hollow logs, rock crevices and under materials around buildings. To keep your family safe, it's time to clear your yards of any debris.
If you spot a snake in your yard, it is very important NOT to try to catch this yourself. Call an expert snake catcher and keep your family and pets out of harm's way.
Protect your furry friends with a pet enclosure
As most of us work during the day, our pets are often left to fend for themselves in the yard. They can easily mistake a snake for a play mate or chew toy. To help stop this from happening, it is important that they have a safe place to stay during the day.
This is where one of our Screened enclosures come in very useful. It provides the pets with somewhere that is outside, but still inside and keeps them out of harm's way.
Our screened enclosures are an easy way to stop all things unwanted from getting into your outdoor area, and all those things precious from getting out. Pet enclosures built using our Pet Lite Screen can help keep your pets secure but will still allow them to feel as though they are outdoors.
We can offer a free measure and quote and have some availability leading up to Christmas. To organise this is easy, give us a call at the office on 1300 137 081.
Psst: Finance is now available!
With the low interest, you can work out immediately what interest you will be paying, the period over which you want to pay and incorporate this into your budget. Best of all, approval is really quick. For more information go to our website.
Reno Now, Pay Later.
Get in now!
With summer rapidly approaching, now is the time to start organising your outdoor areas in readiness to be able to enjoy the warmth and sunshine.
If you have been considering extending your outdoor area, building a patio , or enclosing your outdoor space to stop those annoying insects, give us a call to provide an obligation free quote.
We still have availability to be able to install prior to Christmas, but our schedule is filling up fast. Contact us today and we will make your outdoor dreams come true.
CALL: 1300 137 081.