Home Improvement
When you hear "home improvement" the first thing that comes to mind is that it's going to cost some money. Although that's true, there's also a saying that goes "to make money, you have to spend money."
Remember that a good investment can be profitable in the end, so looking into this idea, might not be so bad.
Also read: 10 Ways To Decorate Your Sunroom / Patio Room
Reap the Benefits
Contrary to popular belief, a sunroom or patio doesn't have limited use. It will be as good as the other rooms after it's fitted with window covers. By increasing the living space of your home, you make its overall value go higher by around 4 – 6%.
Apart from a bigger living space, many want a house that can let a lot of natural light in and this is not solely for aesthetic purposes. The idea is, the more natural light gets in, the more you wouldn't have to turn on the lights, which saves energy.
Nearly everyone with a sunroom pays for the landscaping outside of it. It only makes sense because, with all that glass, you're going to want to see something beautiful outside. Most properties that come with landscaping (the fancier the plants, the better) can increase its value by around 5 – 11%.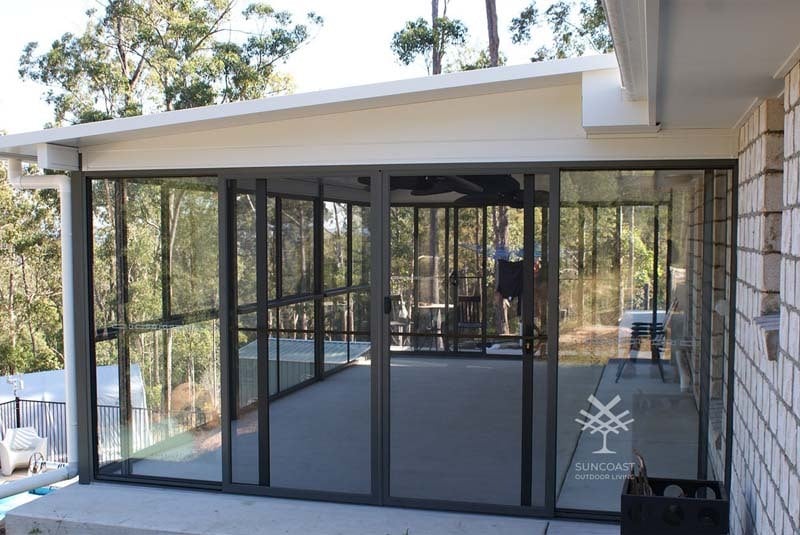 Let the Sunshine In
A sunroom might seem like a luxury, but the cost for one can be reasonable. Turning a very large room into one, is, of course, a different story. The good thing is that you can pick something simple or go all out, depending on your budget.
Three Season Sunroom
This makes a good playroom for kids or a lounge you could curl up into. Whether you're reading, crafting or exercising, you can always modify the room to suit your needs. Don't forget that this is not fully insulated, so it's best to enjoy it during warm months or at least until it isn't freezing cold.
All Season Sunroom
As the name implies, it's no problem staying here during winter. This makes a great place for a home office. Seeing a nice view while working can't hurt. Lastly, turning this into a guest room wouldn't be difficult no matter what season. It will give you a more relaxing time while entertaining guests.
Solarium
This is a bit more extravagant and costly as it could be an extension of your house or a separate structure. One of its appealing aspects is that you can see the sky through its glass roof. While inside, it would be a delight to have coffee or tea, maybe even have dinner under the moonlight.
Talk to the experts!
If you are considering adding an outdoor room to your home, talk to the outdoor living experts. At Suncoast Outdoor Living, our main focus is to be able to help you create the perfect Outdoor Sanctuary for your family and to maximise your outdoor living experience.
Call Suncoast Outdoor Living on 1300 137 081 or contact us today.